AgeTech Innovation Week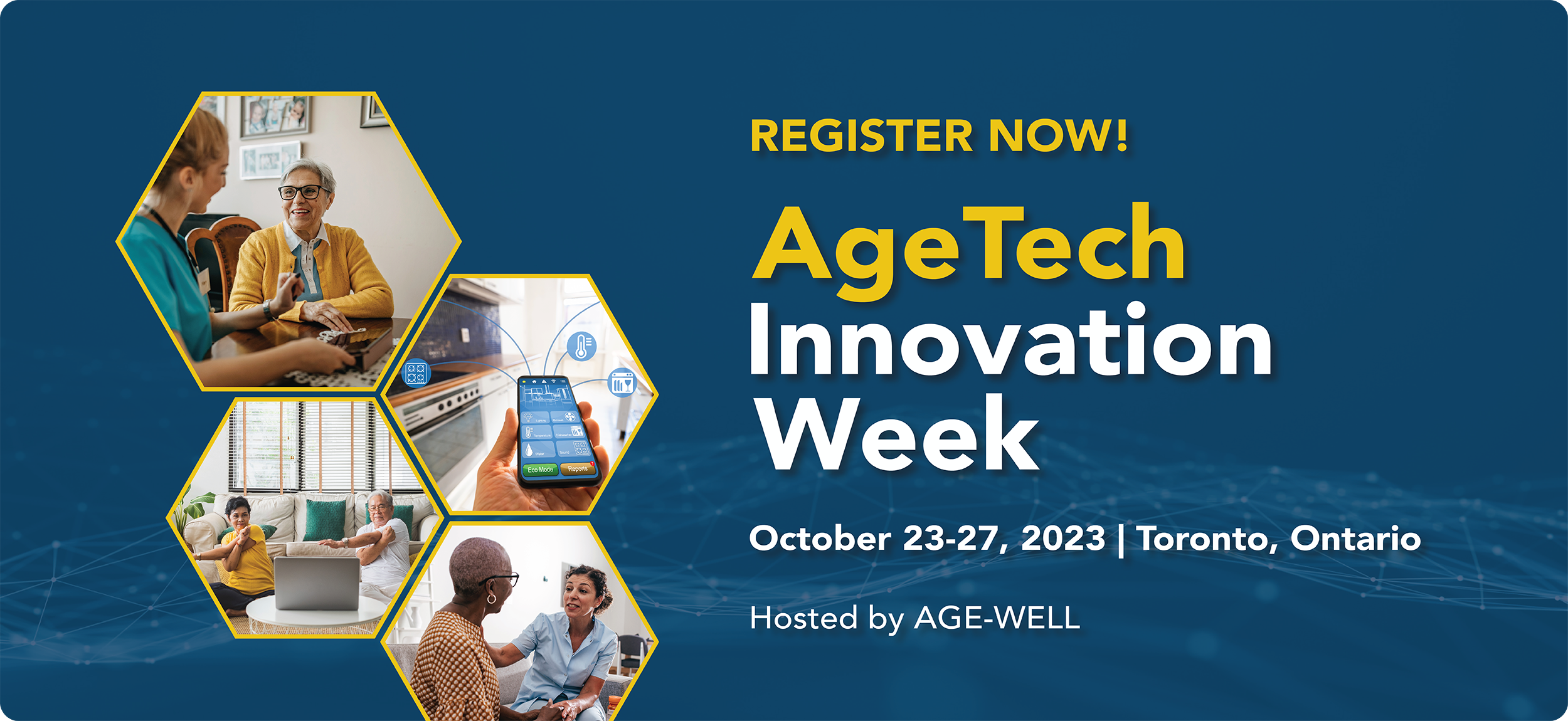 Hosted by AGE-WELL, AgeTech Innovation Week will be the premiere event for technology and innovation for aging and caregiving this year. Registration is open with early bird discounts available until Sept. 8.
Why Attend
AgeTech Innovation Week will bring together stakeholders in research, industry, government and community organizations, older adults, caregivers, future leaders and others committed to enhancing lives through technology across multiple exciting events. Join attendees from Canada and around the world!
Meet and share ideas with leaders in the AgeTech sector in Canada and elsewhere. Explore challenges and opportunities for getting technology into people's hands, and generating socio-economic impact. Discover innovations that will shape the future of aging.
Showcase Your Organization!
AgeTech Innovation Week provides excellent opportunities to showcase your organization to diverse delegates across anchor events.
See our Exhibitor Prospectus for more information on ways you can showcase your innovations.
Consider hosting a sponsored symposium/workshop, or become a sponsor at ATIW2023. For more information, please contact us.
What to Expect During AgeTech Innovation Week:
Opportunities to hear from research, industry and community leaders at the AGE-WELL Annual Conference, the envisAGE Annual Forum, and at sponsored sessions throughout the week
Inspiring and engaging keynote speakers: Keren Etkin, Dr. Christina Harrington and Dr. Tracey Gendron
Ample networking and partnership-building opportunities
Research symposia, panels, workshops and posters
SME pitches
Poster competitions and best demo prizes
Exhibits hall and innovations showcases
AgeTech Innovation Week Receptions
And more!