UTEST program bends career road for Granata Decision Systems' founders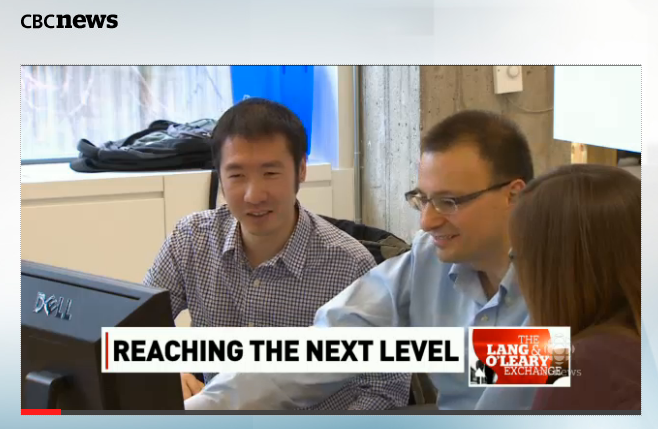 TORONTO (January 21, 2015) — MaRS Innovation and the University of Toronto (U of T) are pleased to announce that the founders of Granata Decision Systems Inc., a graduate of theUniversity of Toronto Early-Stage Technology (UTEST) start-up incubator program, have joined Google Inc.
Dr. Craig Boutilier is a professor in U of T's Department of Computer Science. He and Tyler Lu, a graduating PhD student in the same department, co-founded Granata Decision Systems in 2012 to develop their advanced decision-support technologies. Granata's software platform provided real-time optimization and scenario analysis capabilities for large-scale, data-driven marketing problems and group/organizational decision-making. The company was part of the UTEST program's first cohort.
"This is a significant milestone for the UTEST program and the wider MaRS Innovation portfolio," said Dr. Raphael Hofstein, president and CEO. "We co-created the UTEST program with U of T to foster entrepreneurship in a meaningful way while encouraging students and professors to translate their academic ideas into commercial realities. We hope Craig and Tyler's success will motivate other researchers and students to consider working with MI and participate in UTEST and our other commercialization programs."
Unlike other start-up incubators, UTEST accepts companies in the very earliest stages of idea generation— before they're ready for traditional incubators — and can be a springboard to other North American accelerator ecosystems, such as YCombinator, Creative Destruction and One Eleven.UTEST is part of U of T's growing ecosystem of incubators and commercialization support services, and was named one of Canada's top seven accelerators in 2013. Jointly administered by MaRS Innovation and U of T, the program's mission is to support early-stage start-ups in computer science. Through UTEST, aspiring entrepreneurs launch a company, develop a business trategy, meet with industry representatives to get feedback on their products, secure seed funding and opportunities for follow-on investment, receive mentorship and have use of office space in the MaRS Discovery District for a year.
"Craig and Tyler's success is an excellent example of what can be achieved when innovative ideas are transformed into reality by the kind of support UTEST provides during critical early stages of development," said Dr. Peter Lewis, interim vice-president of Research ad U of T. "We're thrilled to see them take their next steps with Google."