DTPX Therapeutics and Azane Therapeutics win at Building a Biotech Venture Pitch Competition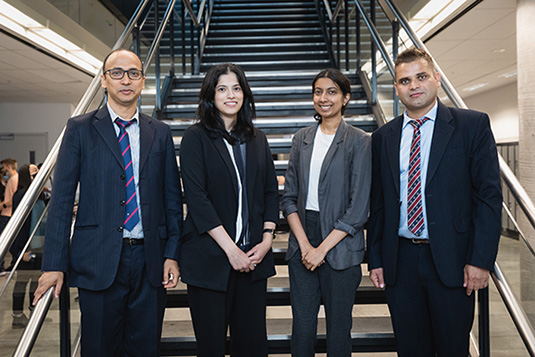 On May 30th, six teams took to the stage for the 2022 Building a Biotech Venture Pitch Competition…
The finalists had spent six months in preparation for this moment, as part of the Building a Biotech Venture program, a collaborative program from Medicine by Design, Precision Medicine Initiative (PRiME), Talk Boutique and H2i.
The finalists were evaluated by special guest judges Alberto Galasso, Ella Korets-Smith, Angela McDonald, and Robin Quirk.
In the end, DTPX Therapeutics was crowned as the first-place winner, taking home $25,000 in research funding to take their innovation further. The team is working on a cell-based therapy that can target hibernating cancer cells, lessening the chance that tumours will regrow.
In second place was Azane Therapeutics, who received $10,000 in research funding for their work on a delivery vehicle for mRNA-based therapies.