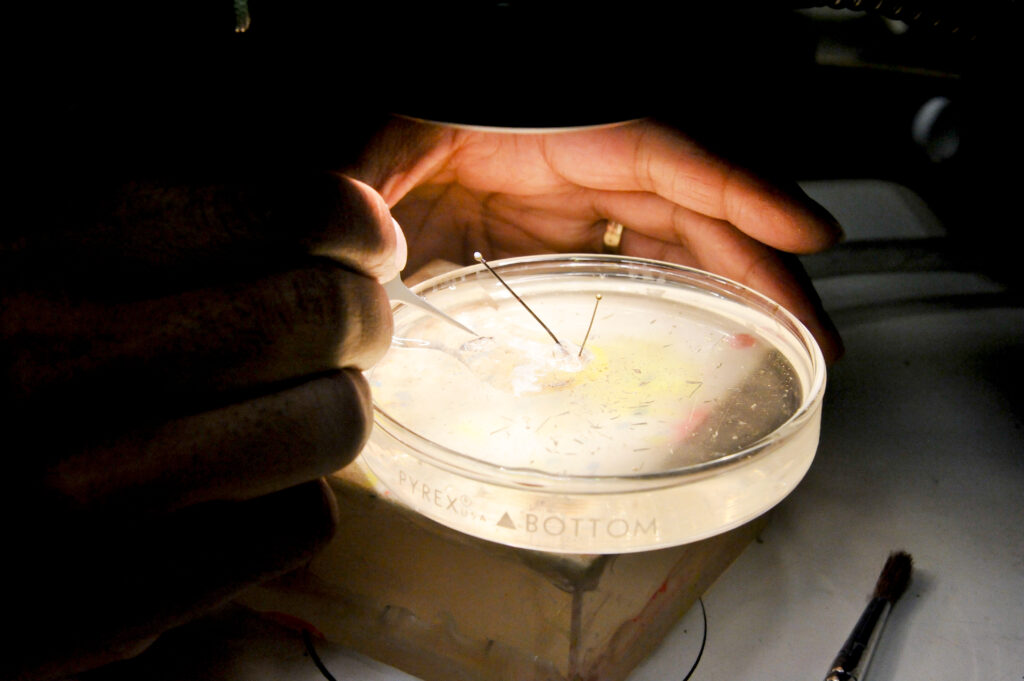 Marketing Toolkit
UTEST has a growing roster of successful companies and a firm reputation helping companies make the leap from lab to market. As an alumnus of the UTEST program, adding the UTEST and University of Toronto logos to your website or other marketing tools associates your startup with two well-respected brands with rich history and deep…
194 years of brand recognition goes a long way. Add the University of Toronto wordmark to your website, presentations, and other marketing materials.
University of Toronto Early Stage Technology (UTEST) Program provides support to the University of Toronto's emerging deep tech entrepreneurs. As part of U of T's Division of the Vice-President, Research & Innovation, UTEST with its strategic partner Toronto Innovation Acceleration Partners (TIAP), offers early stage entrepreneurs with breakthrough technologies a range of services including intensive entrepreneurial education, advisory support, opportunities to raise capital and dedicated incubation space.
U of T-affiliated startups can use these talking points when speaking with potential partners, investors, or the media to illustrate how their relationship with the University unlocks access to global networks, world-renowned research expertise and customized support for entrepreneurs at any stage in any sector.
---
The University of Toronto is an innovation powerhouse with the tools, resources and depth of expertise that entrepreneurs need to start, grow and scale their game-changing ideas and products, whatever stage they're at and no matter the focus of their venture. Potential partners can invest with confidence knowing that U of T entrepreneurs are equipped with the customized support they need to compete and excel.
Entrepreneurs at U of T can tap into a massive innovation network that includes a number of specialized industry-connected hubs spread across three vibrant campuses, underpinned by the University's institutional focus on IP literacy and its critical mass of extraordinary talent in an unparalleled array of disciplines. This expertise includes world-renowned excellence in health, artificial intelligence, cleantech and information technology.
U of T is consistently ranked in the top 25 universities and among the top 10 public universities in the world, which allows the University to provide innovators with an incredible range of unique offerings that are only available at institutions operating at this level of global renown.
The University is located at the heart of one of the world's most diverse and innovative cities and is a critical part of the Toronto-Waterloo Corridor, which has a higher concentration of startups than anywhere else on the planet besides Silicon Valley. The vibrant MaRS Discovery District and University Avenue's "hospital row" are both just across the road from U of T's St. George Campus, and the University has numerous partnerships with key industry players and world-class hospitals as well as a global alumni network that spans most countries and territories. With this concentration of innovation and industry at their doorstep, U of T entrepreneurs can easily make the connections they need to unlock the full potential of their transformative ideas and products.
U of T's exceptional environment for entrepreneurial success is borne out in both industry rankings and the huge amount of capital raised by affiliated ventures: U of T is ranked among the top university-managed business incubators in the world (UBI Global) and the top university in Canada for spurring innovation (Maclean's national reputation rankings), and U of T entrepreneurs have created more than 500 companies and secured more than $1.5 billion (CAD) in investment over the past decade, outpacing every other Canadian university.